Isn't she beautiful!
Beautiful, beautiful – you might be thinking. We'll see about that.
This artwork draws its inspiration from one of the world's most iconic paintings and, according to many, the most beautiful portrayal of a woman ever created.
What do you think?
What do you like about this artwork and what don't you like?
Striptease
Folkert de Jong wasn't fascinated by her gorgeous wavy hair or curvaceous body but by the way we look at her: "It's as though she's being forced to do a striptease!"
Birth of an artwork
Folkert felt this painting possibly gave birth to the idea that beauty was something to be consumed. He wanted to – no he had to – do something about it. And he wanted to do it in collaboration with the LAM museum. He approached us and told us all about his plan and asked whether we would be interested in his piece when finished. Et voilà: a new artwork was born.
What a commotion!
Fashion house Jean Paul Gaultier recently printed the image of Venus by Botticelli on its dresses and leggings. Italy's Uffizi Gallery was not amused and pressed charges against the pricey fashion label.
Seafoam
Do you know the legend of the original Venus? In Greek mythology, this beauty rose from the sea's foam. She is also known as Aphrodite, which means born out of the foam. She is the goddess of love and fertility. The Italian artist Sandro Botticelli (1445-1510) based his painting on this story. It is the number one attraction at the Uffizi Gallery in Florence.
Shell
Legend has it that Venus rose from the sea's foam. Botticelli came up with a shell. He didn't do that just because of its beautiful shape: the shell is also an erotic symbol, representing fertility and the female sexual organ.
Plastic soup
Folkert de Jong's Venus doesn't rise from the sea's foam but out of a bowl of plastic soup.
Goddess
He has given his work the name Dea Consumptia, the Goddess of Consumption.
Energy drink
Folkert drew his inspiration for the colours in his artwork from energy drinks bought in supermarkets. He explains: "'Look at those vibrant colours!' That's what I thought when I saw the bottles and cans on the shelves. I do hope that my artwork has the same appeal."
Present-day marble
When you think of sculptures in a museum, bronze and marble come to mind. But Folkert de Jong works with everyday building materials such as polyurethane foam. This sculpture is made from epoxy resin, polyurethane foam and Styrofoam. Sounds serious, right? Very true. These materials are produced by the chemical industry and are harmful to the environment. "I regard these unethical materials as today's marble", says Folkert.
It's everywhere
Without realising it, it's everywhere, all around us. These materials are even used to insulate coffee machines, fridges and other household items.
The artist had to do something about it
Artist Folkert de Jong became fascinated by Sandro Botticelli's world-famous painting The Birth of Venus that hangs in the Uffizi Gallery in Italy. Maybe the name doesn't mean anything to you, but you will certainly recognise the painting. Here it is: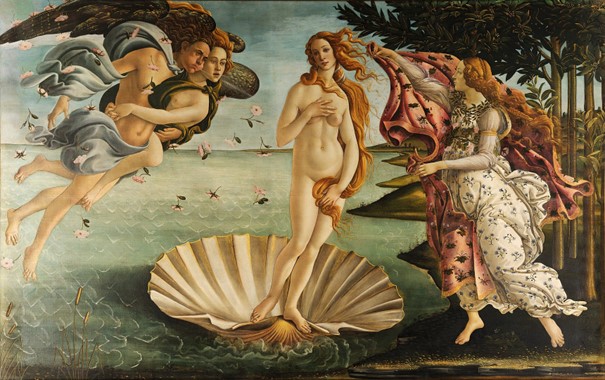 Beyonce
It's not only Folkert de Jong who has been inspired by Botticelli's Venus. Superstar Beyonce posted this photo online to celebrate the birth of her twins Sir and Rumi Carter. In the style of Botticelli – as you can see.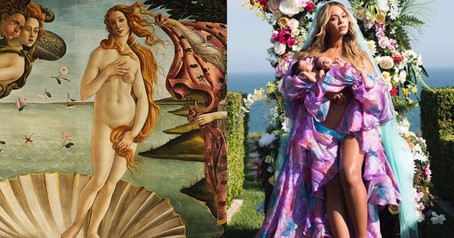 Folkert de Jong, I know that name!
You may have seen Folkert de Jong's work on TV in the inspiring series 'Dutch Masters' (Hollandse Meesters), receiving an important art prize (he has won the Charlotte Köhler Prize, the Prix de Rome in 2003 and the Den Haag Sculptuur ORANGE Award) or simply in the LAM museum. He previously created a bronze table for the LAM with an impossible-to-construct object made of fruits and nuts. You really should take the time to walk back to the first hall and admire the table once again. Do you see what the table is standing on?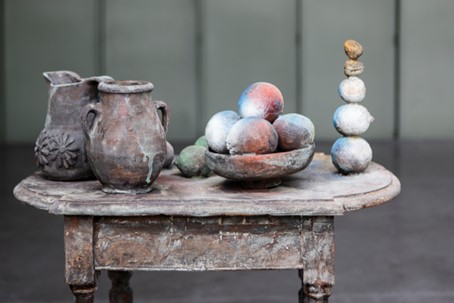 The making of
If you are intrigued and want to take a look behind the scenes, watch our making-of video.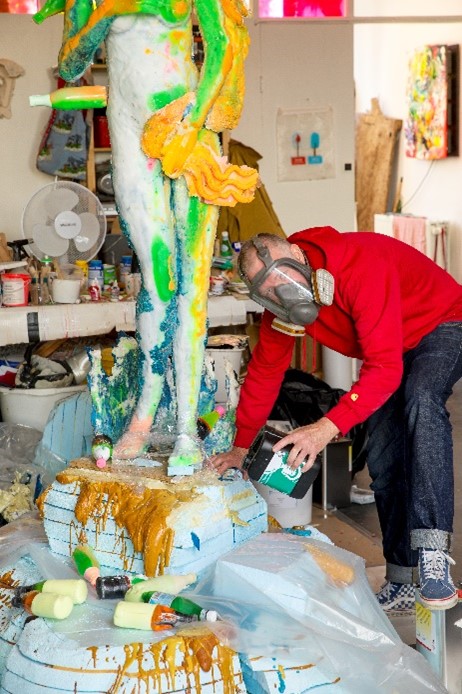 Which artwork could you write a story about?